Saying thank you can really brighten someone's day. We're really pleased if you've received fantastic service from us.
Whether you've experienced helpful banking in branch, over the phone, or online we'd love to hear about your experience via our feedback form.
If you've received exceptional service from a member of staff, use our staff nomination form to recommend them for a service award.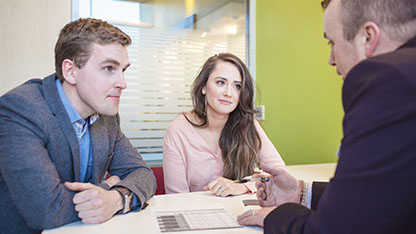 Recent customer compliments
NatWest service is very friendly, very helpful and deal with each customer promptly and efficiently. Even when I have had concerns about learning how to use the new technology introduced to the Library Place branch the staff have been most helpful and patient in explaining how to use the new equipment which is absolutely fantastic. I have been a customer of NatWest for about 30 years and I have never had any reason for complaint. Keep up the excellent service, well done to all the staff. Thank you.
Branch customer
Library Place, Jersey

Attentive awareness of staff of the waiting customer, smart, clean and state of the art facilities. I felt like I was walking into a customer service place that really new (sic) how to treat their clients with exceptional service.
Branch customer
Athol Street, Isle of Man