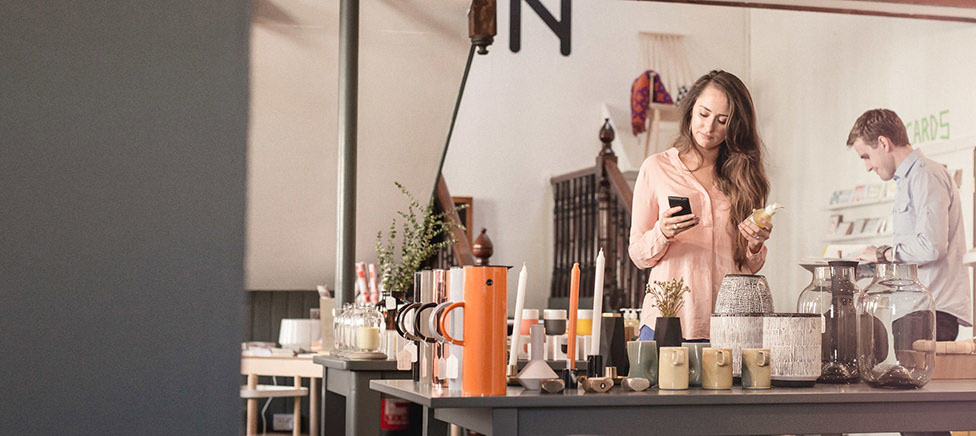 Retailer Names
A list of common retailers trading names to help you identify a payment or transaction
We will never ask you for your full PIN or password. If you are asked for this, it will be a scam and should be reported to us.
Don't recognise a payment to a retailer?
If you don't recognise a payment on your statement it could be because the company you have made a payment to may have a different trading name from the one you expect. For example, if you bought something from Argos, it could appear on your statement as 'Home Retail Group'.
A quick internet search can help, or check our list of common retailers and service providers, and their trading names.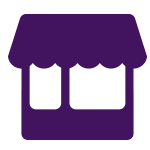 | | |
| --- | --- |
| Trading name | Description |
| 121money.com | Online credit broker providing community and membership programmes |
| 247Moneybox | Flexible solutions to short-term money lending |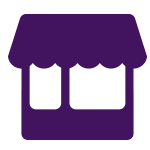 | | |
| --- | --- |
| Trading name | Description |
| Adrian Flux Insurance | Motor and home insurance specialist |
| All About Prizes | Members sign up to be entered into online competitions |
| allpay | Offer online payment solutions for a variety of public and private sector organisations, including various councils and housing associations |
| Amazon Prime | Membership for Amazon's TV, films and next day delivery services |
| Arcadia Group | Group name of the large British retailer with brand trading names including; Burton, Dorothy Perkins, Evans, Miss Selfridge, Outfit, BHS, TopMan/TopShop and Wallis |
| Big Savings Club | Offers online discounts, vouchers etc to signed-up members |
| Capita | Outsourcing organisation working across a variety of private (i.e. banking and financial services) and public sectors (i.e. government and TV licence) |
| Cash 4 U Now | Providers of short term loans |
| Castle Finance Direct | A consumer loan application website |
| CHB | Child Benefit payment |
| Chequeless | Providers of short term loans via The Money Shop |
| Completesave.co.uk | Membership service to your credit report and credit score |
| Credit Angel | Membership service to your credit report and credit score |
| Credit Confidential | Online service, provided by Adaptive Affinity, that gives you access to your credit report and credit score |
| Credit Expert | Membership service to Experian credit report and credit score |
| CREDITHUB | Name that may show on your statement for loan broker website www.loanmarketing.co.uk. |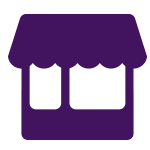 | | |
| --- | --- |
| Trading name | Description |
| Domestic and General | Providers of protection and break down plans for domestic appliances, boilers and electronic products |
| EE | Telecommunications company for EE, Orange and T-Mobile brands |
| Equifax | Credit reference agency, providing access to credit report and score |
| G I Ltd | Betting shop, bingo and casino operator, with brands including Coral and Gala Bingo |
| Goldex Inv | Costa Coffee franchise, with shops in Kent, Surrey, Essex and Sussex |
| Home Bargains | Discount retailer owned by TJ Morris |
| Home Retail Group | Retailer with brands including Argos and Homebase |
| HomeLet | UK's largest tenant referencing and specialist lettings insurance company |
| Hutchison 3G UK | Group name of Three Mobile |
| ID Guard | ID Guard collects payment transaction history from accounts registered and reports on suspicious transactions/patterns |
| JUSTFAB LTD | Fashion website with paid membership |
| Kingfisher | Group name for leading home improvement retailer for brands such as B&Q, Screwfix |
| Knowhow | Technology support offered by Currys and PC World |
| LBK | Ladbrokes, the bookmakers |
| CREDIT-DESK.CO.UK | Membership service to your credit report and credit score |
| Let's Go Rewards | Online membership programme that offers savings on cinemas, restaurants, concerts, shows and travel |
| Littlewoods | Online catalogue retailer |
| Live Career | Providers of online support for building CVs and letters |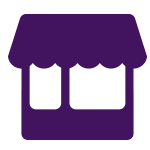 | | |
| --- | --- |
| Trading name | Description |
| MANGOMONEY.CO.UK | Membership allows you to check your personalised financial footprint report |
| McAfee | Anti-virus and internet safety software |
| MICROSOFT *XBOXLIVE | Subscription service to access Xbox Live Gold to play games online (paid monthly, quarterly or annually) |
| TRACK-BUDGET.CO.UK | Tool to help manage your money and track your credit report |
| Mobile Finder | Online mobile phone broker that charges a one-off processing fee for securing you a phone contract |
| MoneyPlus Group | Purchased Clear View Finance in 2014, one of the UK's largest debt solutions companies |
| Mr Lender | Trading name of PDL Finance Limited, an online short-term lender |
| My Credit Tracker | Providers of credit support services for a monthly fee |
| Netflix | Streaming provider of online movies and TV shows |
| New Day | Providers of credit and store cards for a number of UK retailers; Harvey Nichols, House of Fraser, Laura Ashley, Topshop/Topman, Wallis, Burton, Dorothy Perkins, Evans, Debenhams, Miss Selfridge and Outfitter |
| Norton | Anti-virus and security software distributed by Symantec Corporation |
| NOWTV.COM/BILLI | Streaming provider of online movies and TV shows |
| Nutrajump | Online retailer of health and beauty products |
| NW Card Services | NatWest (Credit Card) |
| NWBS | Nationwide Building Society |
| OAKAM LIMITED | Providers of financial services products |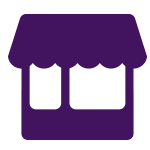 | | |
| --- | --- |
| Trading name | Description |
| Paddy Power | Online betting website |
| Payday Express | Trading name of Instant Cash Limited. Providers of short term loan requirements |
| Payday UK | Providers of short term (pay day) loans with trading name of Instant Cash Loans Ltd |
| PayPal | Providers of facility for individuals or companies to safely send/receive payments |
| PLAYLOTTERY.COM | Online lottery service |
| Premium Credit | Providers of individual and business loans to pay their insurance premiums |
| PRODUCT SUPPORT | The service is provided by many retailers of various products, mainly electronic goods. An information resource regarding products, and help if the product should malfunction. |
| Premium Credit | Providers of individual and business loans to pay their insurance premiums |
| PRODUCT SUPPORT | The service is provided by many retailers of various products, mainly electronic goods. An information resource regarding products, and help if the product should malfunction. |
| Quick Credit Score | Online membership programme that provides access to your credit information for a monthly fee |
| Quick Quid | Online loan provider |
| Rewards Now | Online membership service providing retail discounts for a monthly fee |
| Shopperdisc | Online savings programme offering discounts with online retailers for a membership fee |
| Sony Ent Network | Playstation accounts |
| Spotify | Music streaming site available for a monthly subscription fee |
| Sunny | Online loan provider |
| TfL | Transport for London |
| TheYesCard | Catalogue card for use on theyescatalogue.co.uk |
| TicketMaster | Provider of tickets to theatre, concerts, sport events and more |
| UK Credit | Online lenders that provide guarantor loans for a daily interest fee |
| XPLORE*DISCOUNT-GOLD | Gives members access to discounts |
| YOUR SOCIAL INS | Provide a social media profile and score |