Apply for a Select account
Your application today will take around 15 minutes.
After you've completed our online form we may need a bit more information to confirm your identity and validate your income. We'll post you an application pack that details the next steps. Once received, you can take the requested documents into any of our branches or return them, along with the application pack, in the prepaid envelope provided.

In a hurry to open your account?
We should be able to open your account quicker in branch. Locate your nearest branch or get in touch today to arrange an appointment.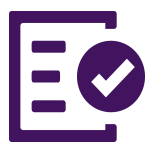 To apply for this account online you'll need to...
Be aged 18 or over
Be resident in the Channel Islands, Isle of Man or Gibraltar
Be an existing customer with us if you are resident in Gibraltar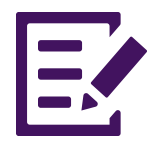 During the application we may ask you for...
Your personal details (name, date of birth etc.)

Your address & contact details
Your income details
Your tax identification number & passport number
Do you reside outside of the Channel Islands, Isle of Man or Gibraltar?
Although you can't currently submit an application online, you can still apply for a Select account. Simply give us a call on +44 (0) 1534 282300 and we'd be happy to guide you through the application process. More about international customers
Important information before you apply
The following terms and fees apply to our personal bank accounts. We also encourage you to read our privacy notice summary for information on how we use your information and your rights.
Start by telling us a bit about you...
Is this account just for you, or is it a joint application?