Please visit your local branch or get in touch to arrange an appointment. We will talk you through the benefits of the Gold account to help you decide if is right for you.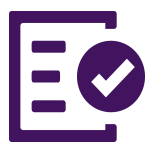 To apply for this account you'll need to...
Be aged 18 or over
Be resident in the Channel Islands, Isle of Man or Gibraltar
Be an existing customer with us if you are resident in Gibraltar
Not have an existing Gold account with us. If you choose to hold more than one you will have to pay a fee for each, and may not benefit any further from the insurance included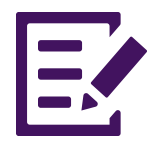 During the application we may ask you for...
Your personal details (name, date of birth etc.)

Your address & contact details
Your income details
Your tax identification number & passport number
Do you reside outside of the Channel Islands, Isle of Man or Gibraltar?
You are not eligible for the benefits on this account if you are not resident in Jersey, Guernsey, Isle of Man, Gibraltar or UK. If both applicants are not resident in any of these jurisdictions, this account cannot be opened.
If you are an international customer and want to discuss your banking needs, simply give us a call on +44 (0) 1534 282300.
More about international customers
Important information before you apply
The following Terms and fees apply to our personal bank accounts.