Premier Lightboxes
Lightboxes
Premier Banking team
Get in touch
To speak to a member of the Premier Banking team please call: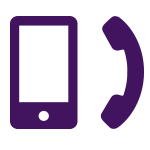 Jersey: 01534 282961
Guernsey: 01481 703870
Isle of Man: 01624 697741
Gibraltar: 00350 200 52761

Lines are open Monday to Friday 9am-5pm except bank holidays. If outside of these hours, please leave a message and we will call you back as soon as possible. Calls may be recorded.
Not a Premier Banking customer?
You can find out more about becoming a Premier Banking customer on the Our Service page.

Appraisal team detail

If you have other insurance needs, or your home is not of a standard construction, then the High Net Worth (HNW) policy may be more suitable for you.
Change or update your policy detail
No admin fees for mid-term amendments or cancellation.
To make changes to your policy, call:
Telephone 0800 533 5266
Minicom 0800 404 6161
Lines are open Mon to Fri 8am - 8pm, Sat 9am - 5pm.
Excluding public holidays. Calls may be recorded.