For Mortgage Brokers
Account opening requirements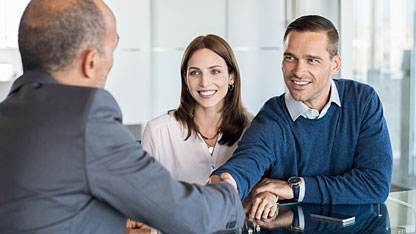 As part of our commitment to protect existing and new customers from the risks of fraud, and to ensure that we comply with our legal obligations under our money laundering legislation, we will need to confirm the identity and residential address of your customer.
Our account opening requirements may differ from those that you are used too because we are located outside of the UK and subject to different regulations. It's important that you follow our instructions carefully to avoid the need to obtain new documents and delay the issue of an offer letter.
FOR MORTGAGE BROKERS REGULATED BY THE FINANCIAL CONDUCT AUTHORITY
For international customers
We recognise given the international nature of our customers that various types of documents can be supplied. We have chosen the documents that in our experience are the most readily available and verified.
The key differences that you need to know are:
The Certifier must have met your customer in person with their original documents
We can accept employers letters when the customer lives in a country without a defined postal system i.e. the UAE
We need a Tax Identification Number. For customers that don't pay tax we require their residency number or equivalent – please contact us for more details
We will contact the certifier of any documents that are certified and the author of an employment letter if used so please ensure they are readily contactable
The following documents are NOT acceptable:
Mobile and Broadband bills
Rates and Council tax bills
Tenancy Agreements
To help us to process your customers mortgage application as quickly as possible, they should complete and return a Confirmation of Identity Form.
If your customer cannot supply the detailed documents or you are unsure of our account opening requirements then please call us.