Current Account Switch Guide
What is switching?
The Current Account Switch Service makes switching current accounts from one UK, Channel Islands and Isle of Man bank or building society to another simple and stress-free.
The service is available to consumers and small businesses, charities and trusts and allows you to choose a switch date that suits you.
Our guide to the switch service

(PDF, 173KB)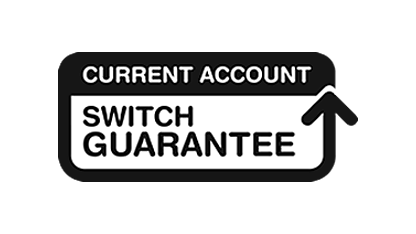 The benefits of switching
The Switch Service provides all of the following benefits:
All your payments (in and out) will be moved to your new account.
Any remaining credit balance in your old account will be transferred to your new account and your old account will automatically close.
If any payments are made accidentally to your old account after your switch date, they'll be automatically redirected or forwarded to your new account indefinitely.
The switch process will be managed entirely by your new bank or building society and will be backed by the Current Account Switch Guarantee.
Current Account Switch Guide
What happens during the switch?
Step 1. Complete a Current Account Agreement Form so your new bank can set up your switch.
Step 2. Complete a Current Account Closure Instruction Form to authorise closure of your old account.
Step 3. Agree a switch date that is at least 7 working days after your new account has been set up.
Step 4. Relax as your new bank manages the switch (you will be contacted if there are any payments that cannot be transferred).
Step 5. Continue to use your old account until your switch date.